News
11/24/00 Haven't had much time to do anything with this site, but I did touch up a nice christmas card image! HAPPY HOLIDAYS!
card.gif 2.gif 3.gif
02/29/01 Good news! I have finally started the new tintin theme! It's the 7 Crystal Balls. The wallpaper will be an .htm file. So far I have an icon and the wallpaper done. I will have some new images soon, to include a large shot of the intro image from King Ottokar's Sceptre. In the meantime I hope you enjoyed the X-Mas shots and the old theme files! Check back soon and...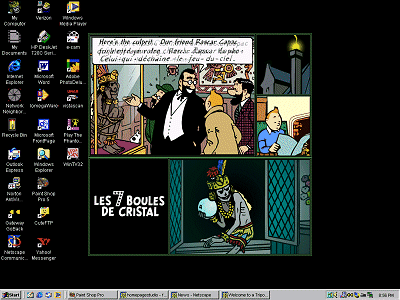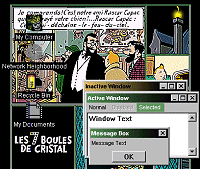 Thanks for visiting!